Art & Digital Culture is a lower-level art class at McDaniel College that is open to all students regardless of major. Students use Adobe Photoshop to create original animated GIFs. Some of the constraints of the project have included:

A text-based GIF: This GIF is open to interpretation. Maybe you use the text formatting options in Photoshop, or maybe you take photos of text/letters that you notice around you to create a message. Are you trying to convey a coherent message? How do elements of color, scale, or frame rate/speed add conceptual content to the GIF?
Non-representational GIF: What does non-representational mean?? Abstract, non-objective, using unrecognizable imagery. For example, what can you suggest to a viewer through shapes, colors, composition, and frame rate? Think of this GIF as a painting or drawing that moves.
A selfie GIF: This GIF should feature YOU and how you interpret selfie. Things that might make this interesting: how you take the photos (will you use an apparatus such as a selfie-stick?); how you manipulate the photos in Photoshop CC (effects, colors, isolation and the addition of different backgrounds or pictorial elements, etc).
Do whatever GIF: do whatever, but use your own content (photos, videos, drawings, Photoshop collages, etc.).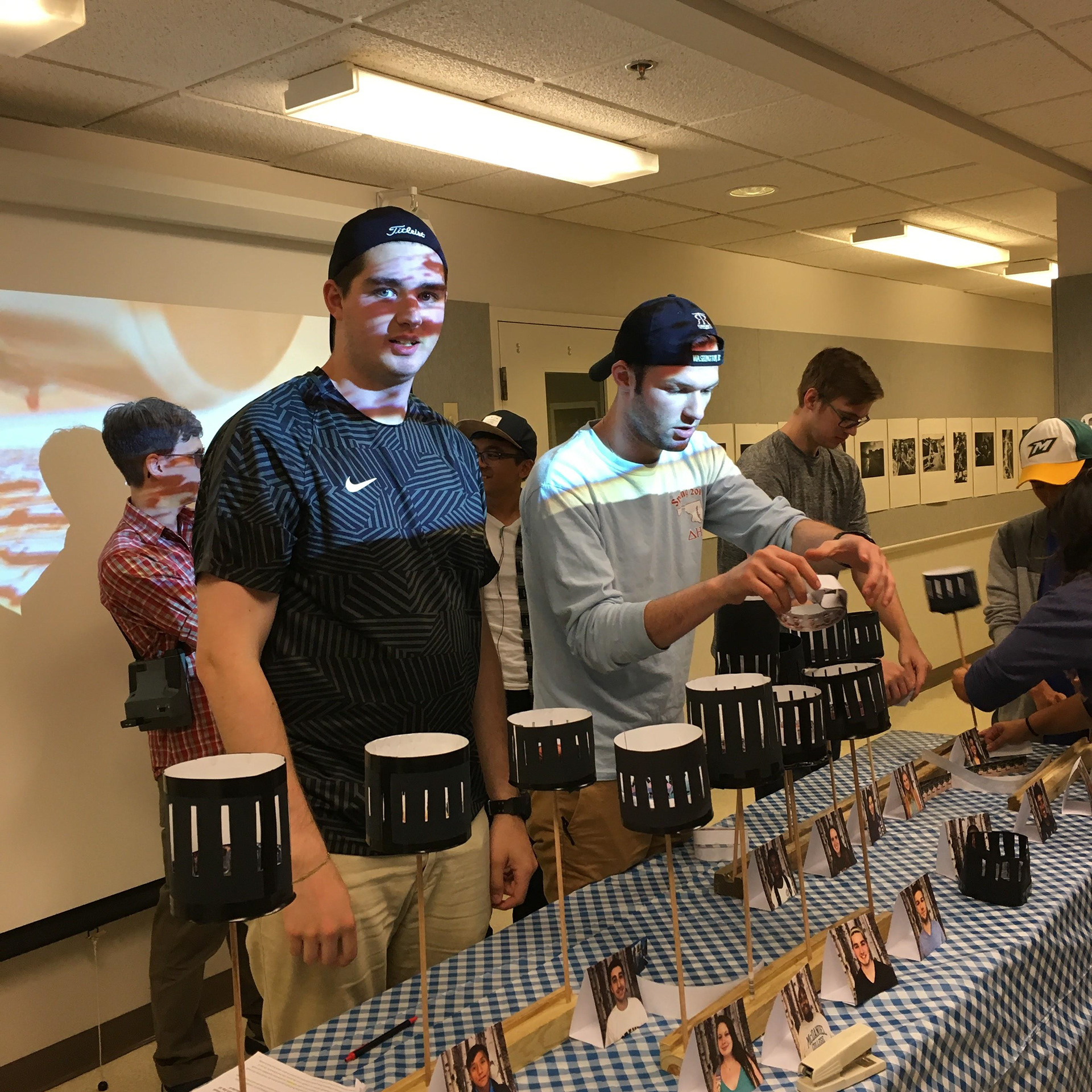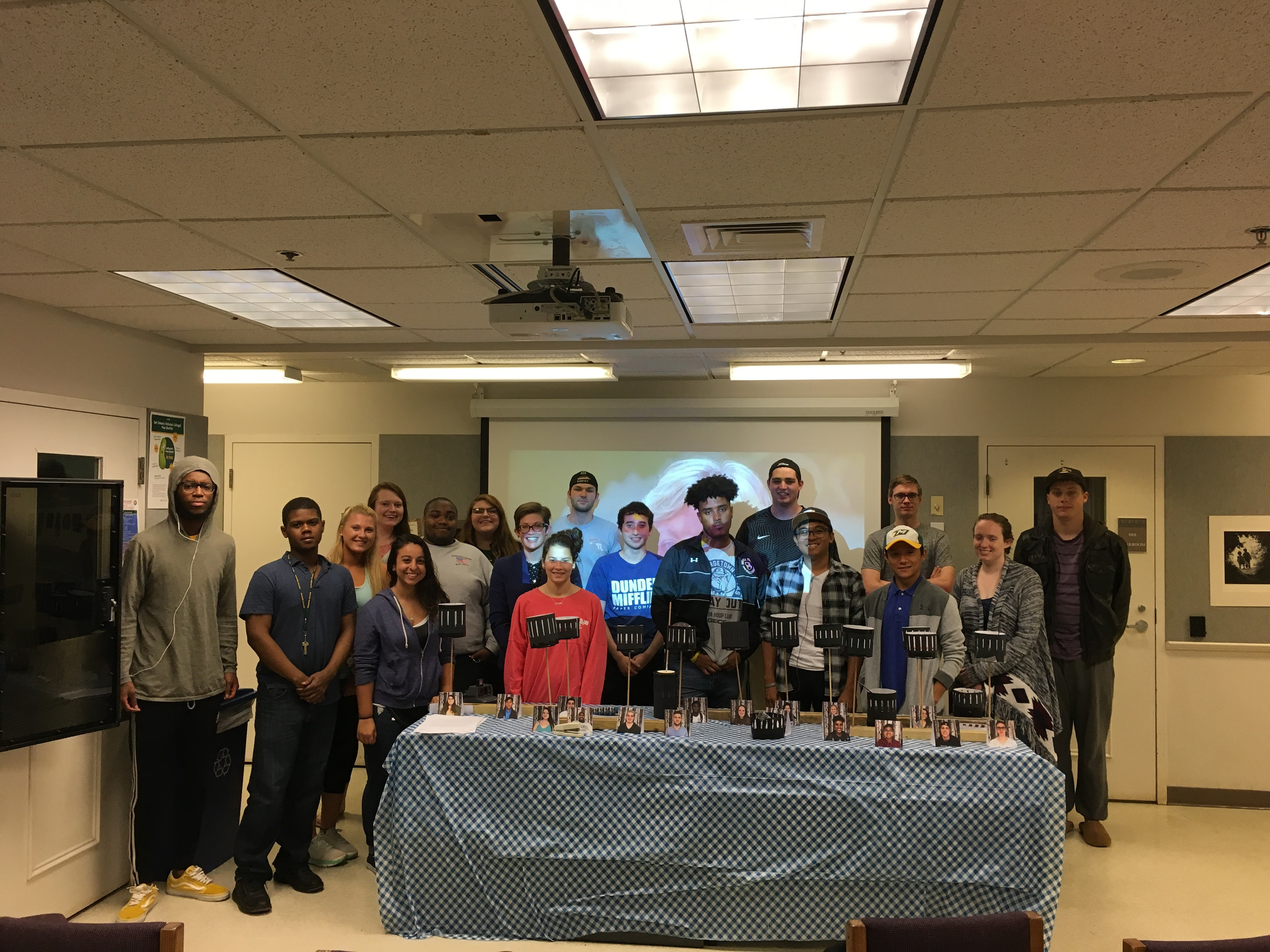 Zoetrope means "wheel of life." The simplicity of viewing a zoetrope's sequence of images in rapid succession so as to suggest movement is still magical even in this era of highly technical computer generated animations. 
The subject of these zoetropes was based on the movements of important contemporary and modern dancers, such as Yvonne Rainer and Martha Graham. The student had to move like the artist/style and capture a sequence of movements through burst photography. The student researched the artist and/or style of moment and the impact that he/she/it had on the dance world.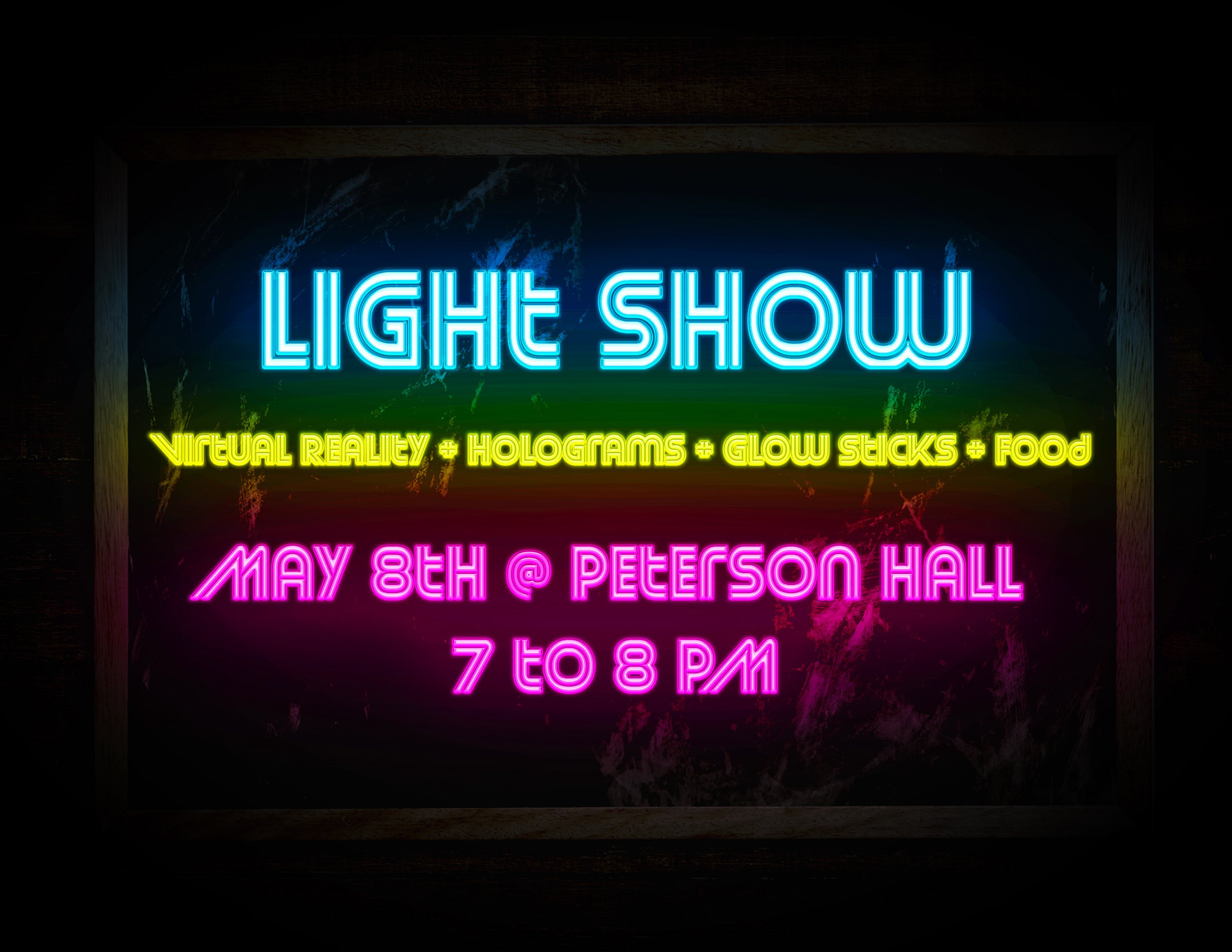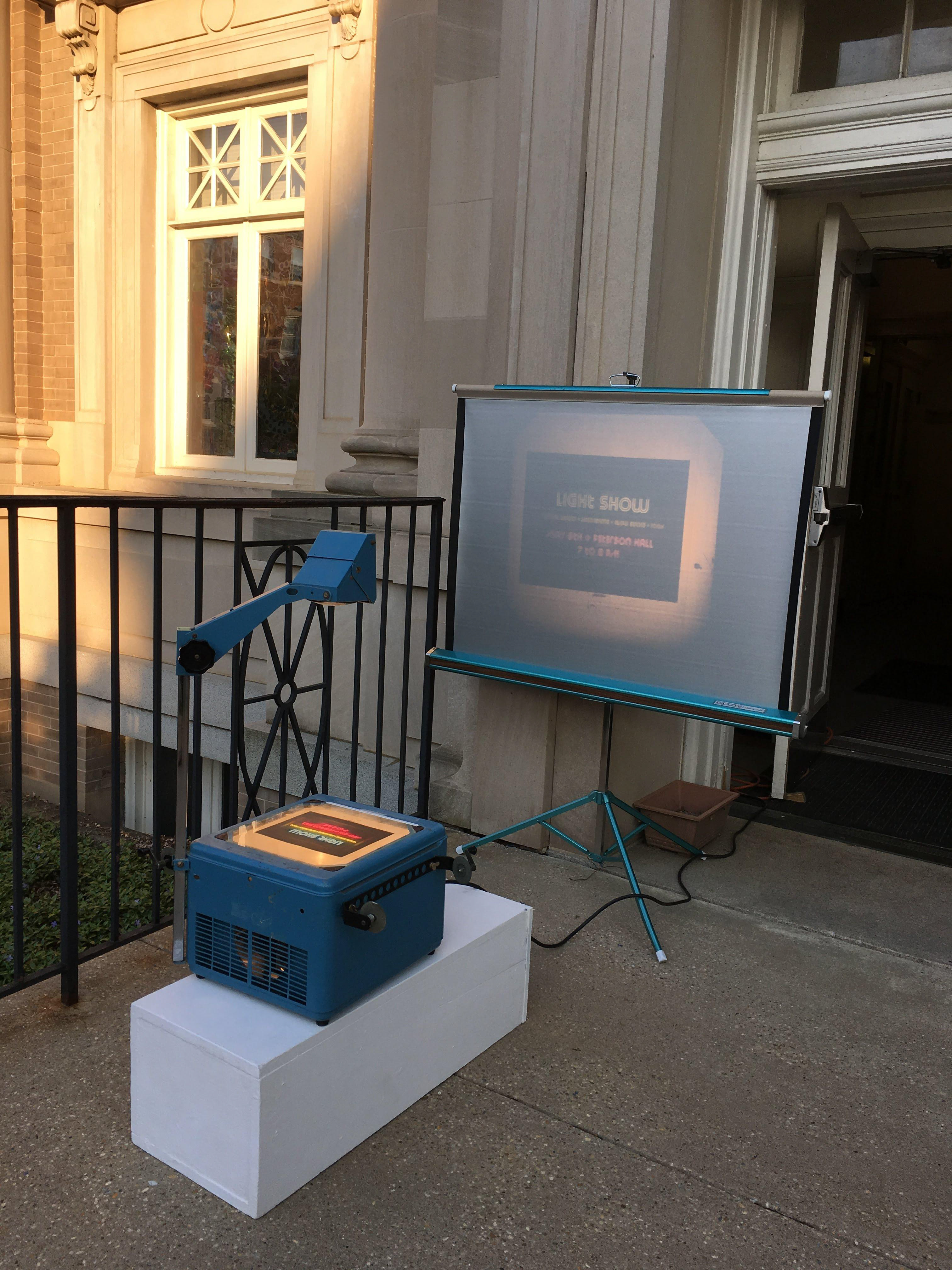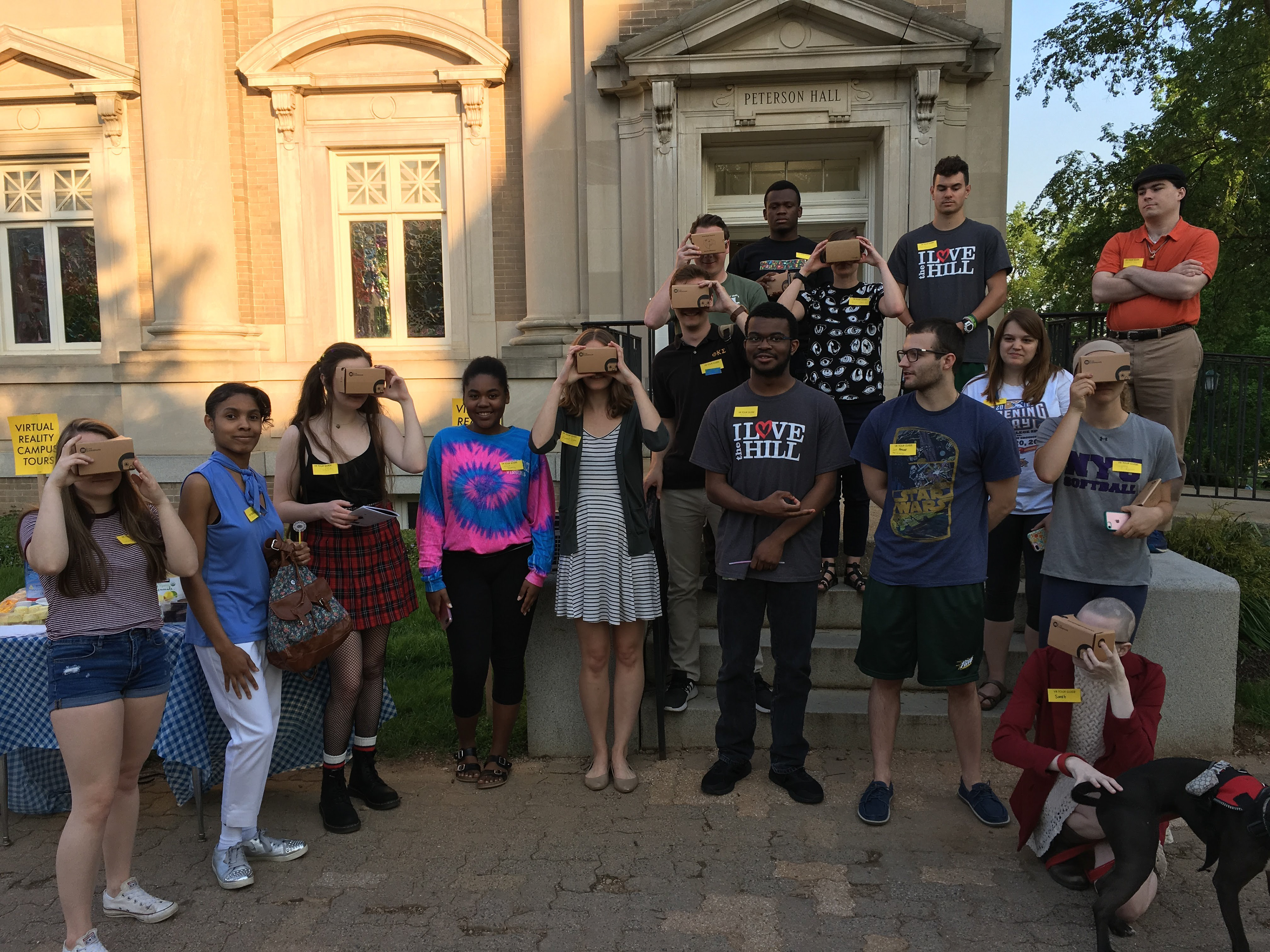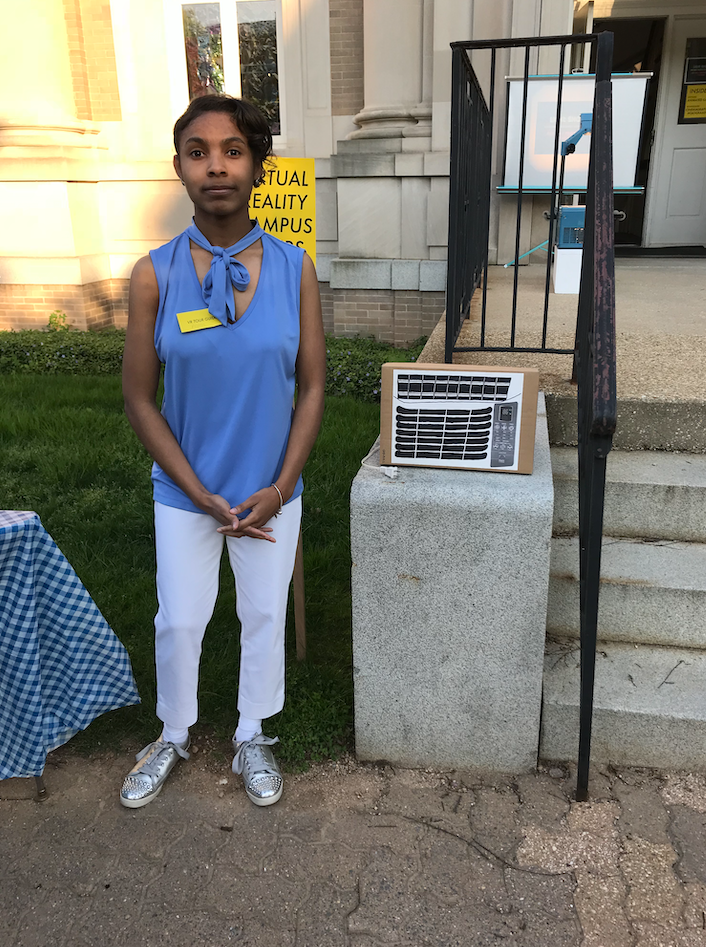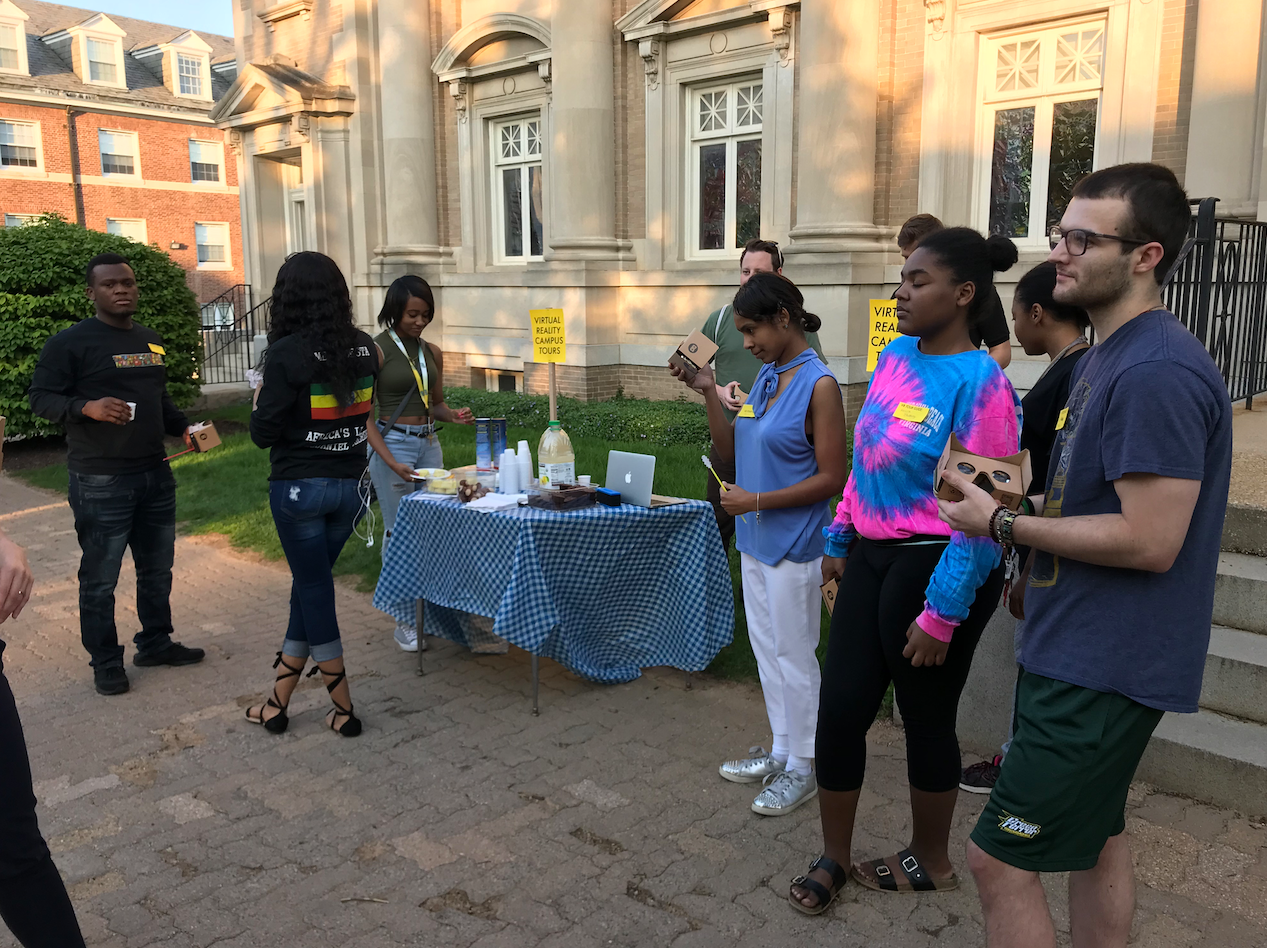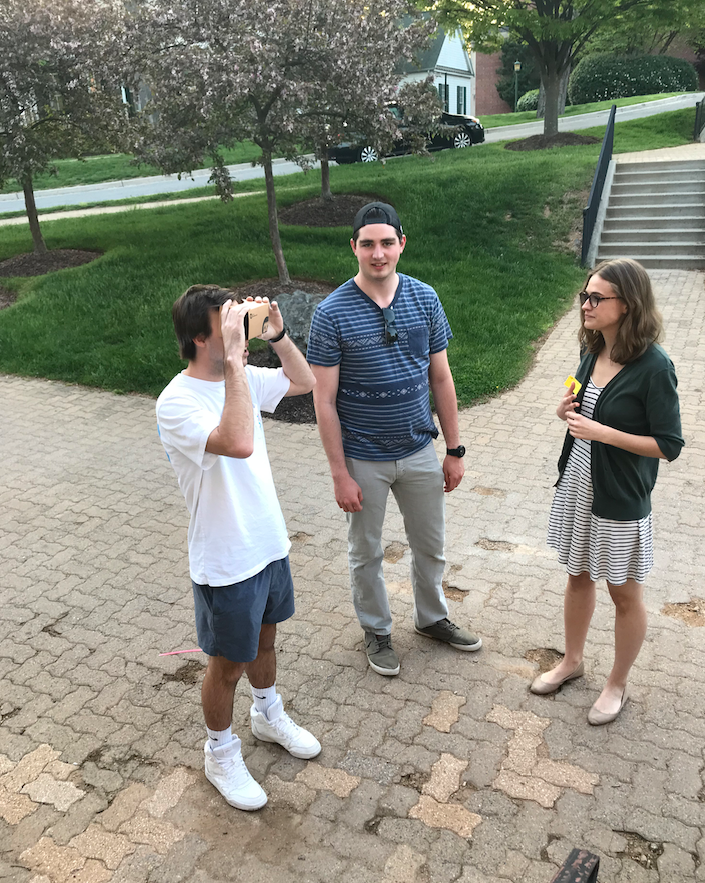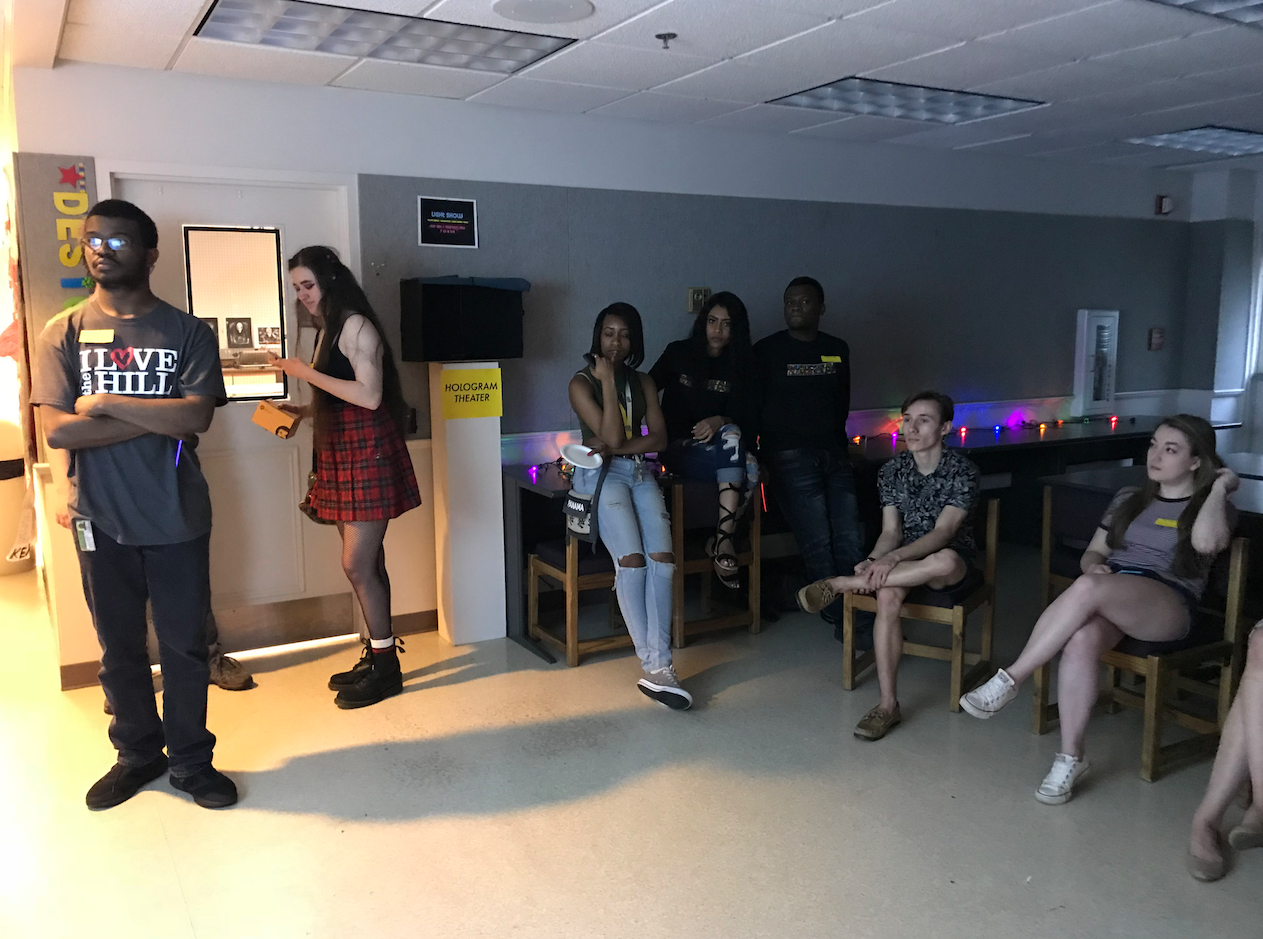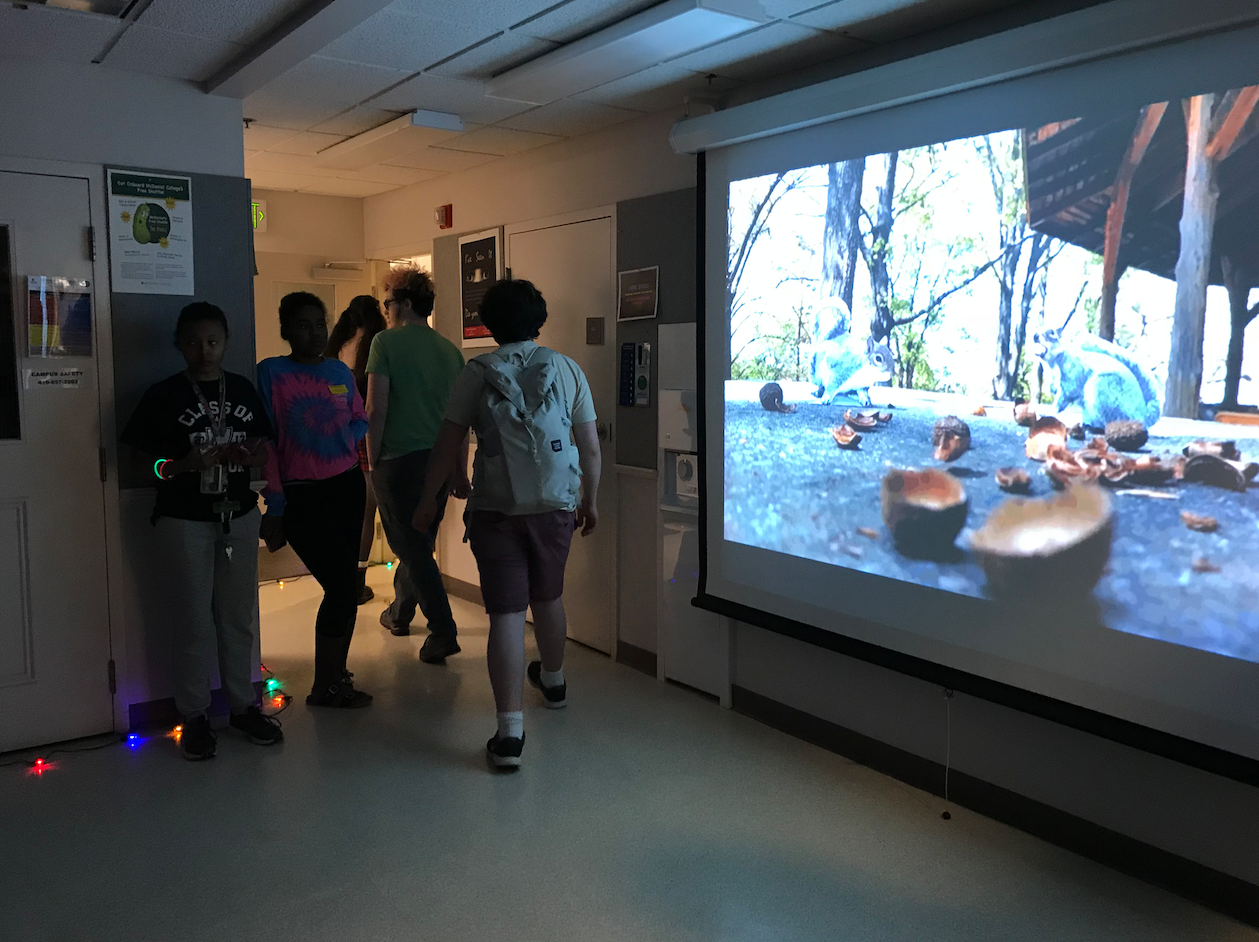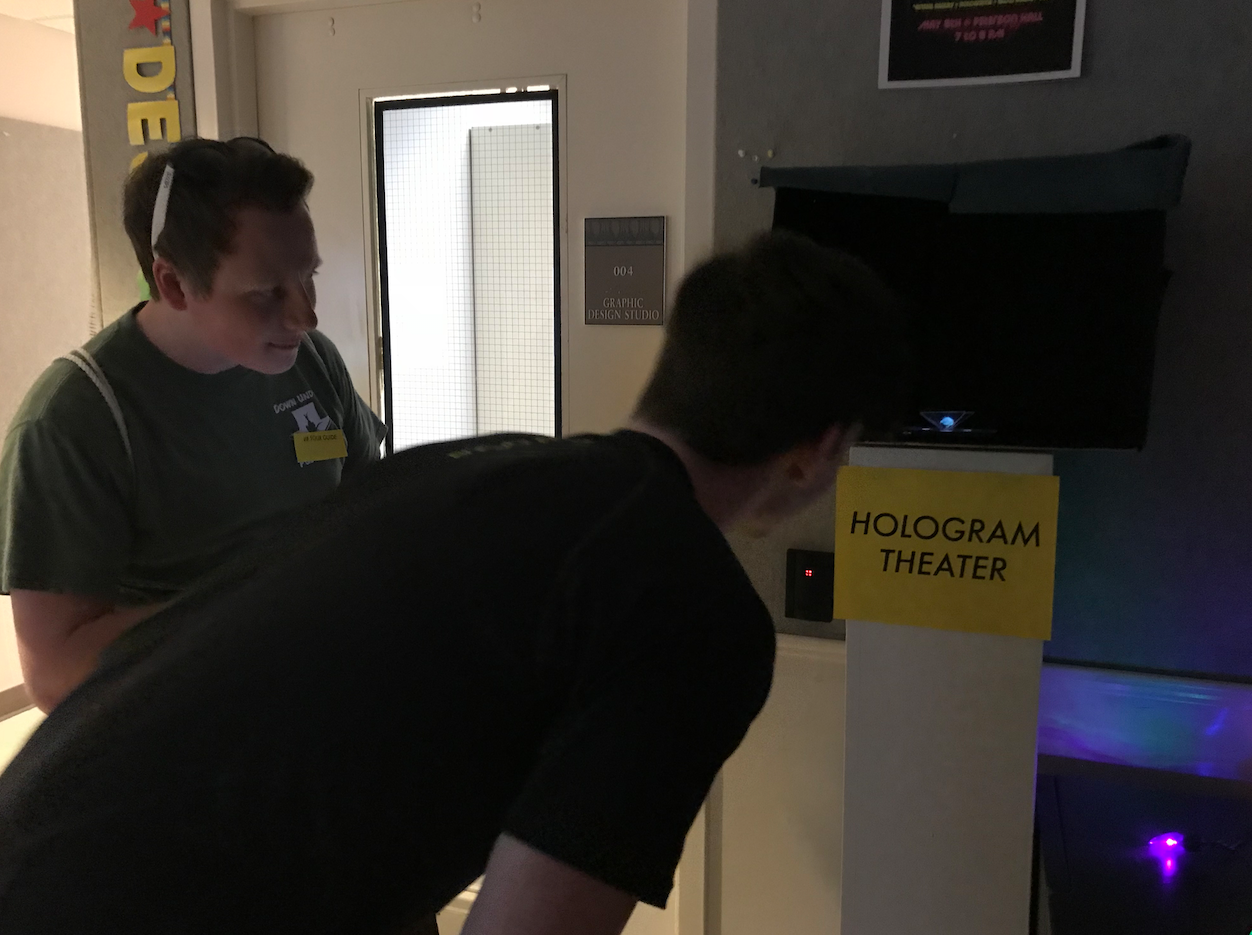 Art & Digital Culture students hosted a pop-up exhibition/light show open to members of the campus and Westminster communities. Students showed their final projects including hologram GIFs, cinemagraphs, and Google Street View VR experiences.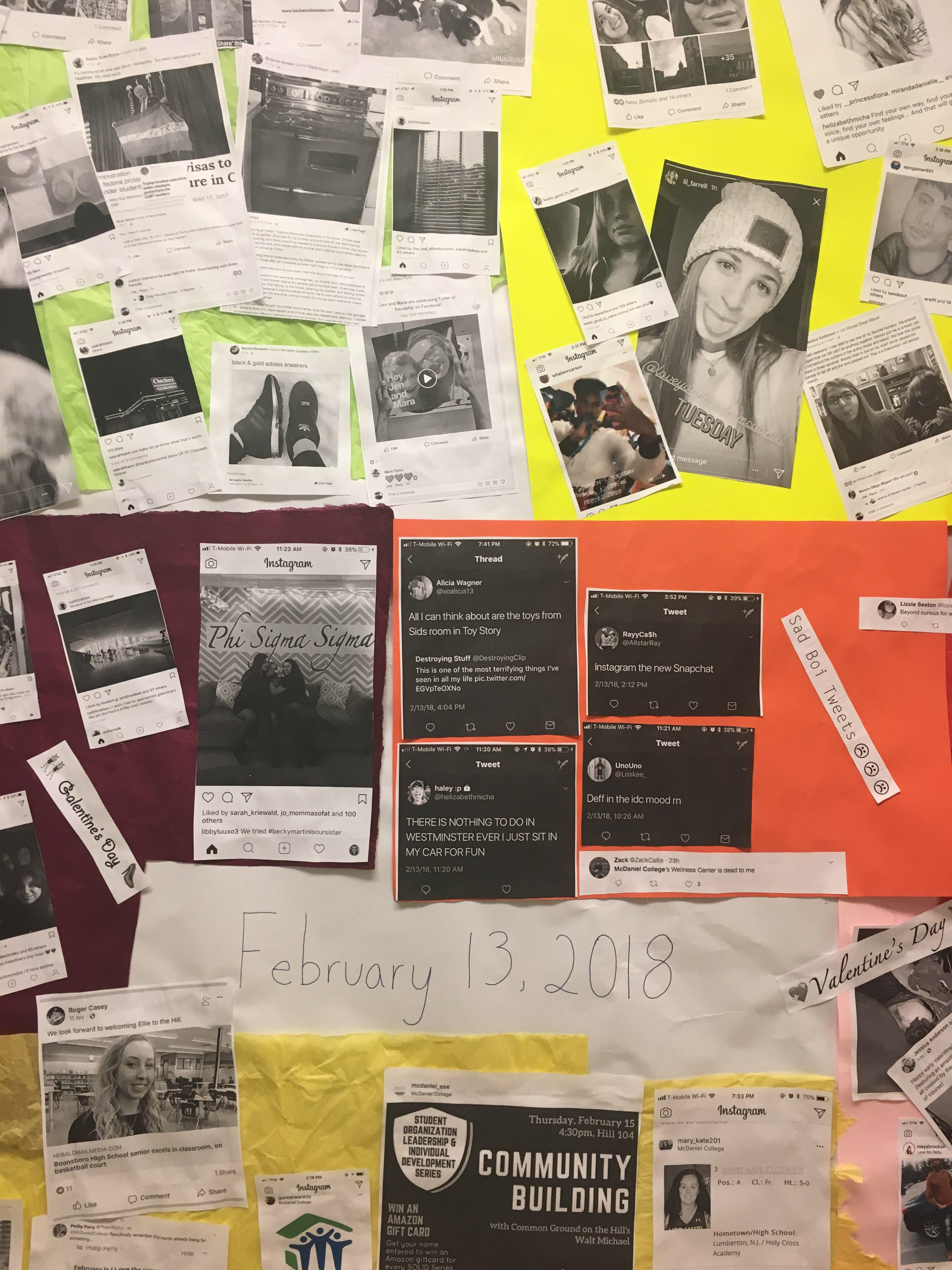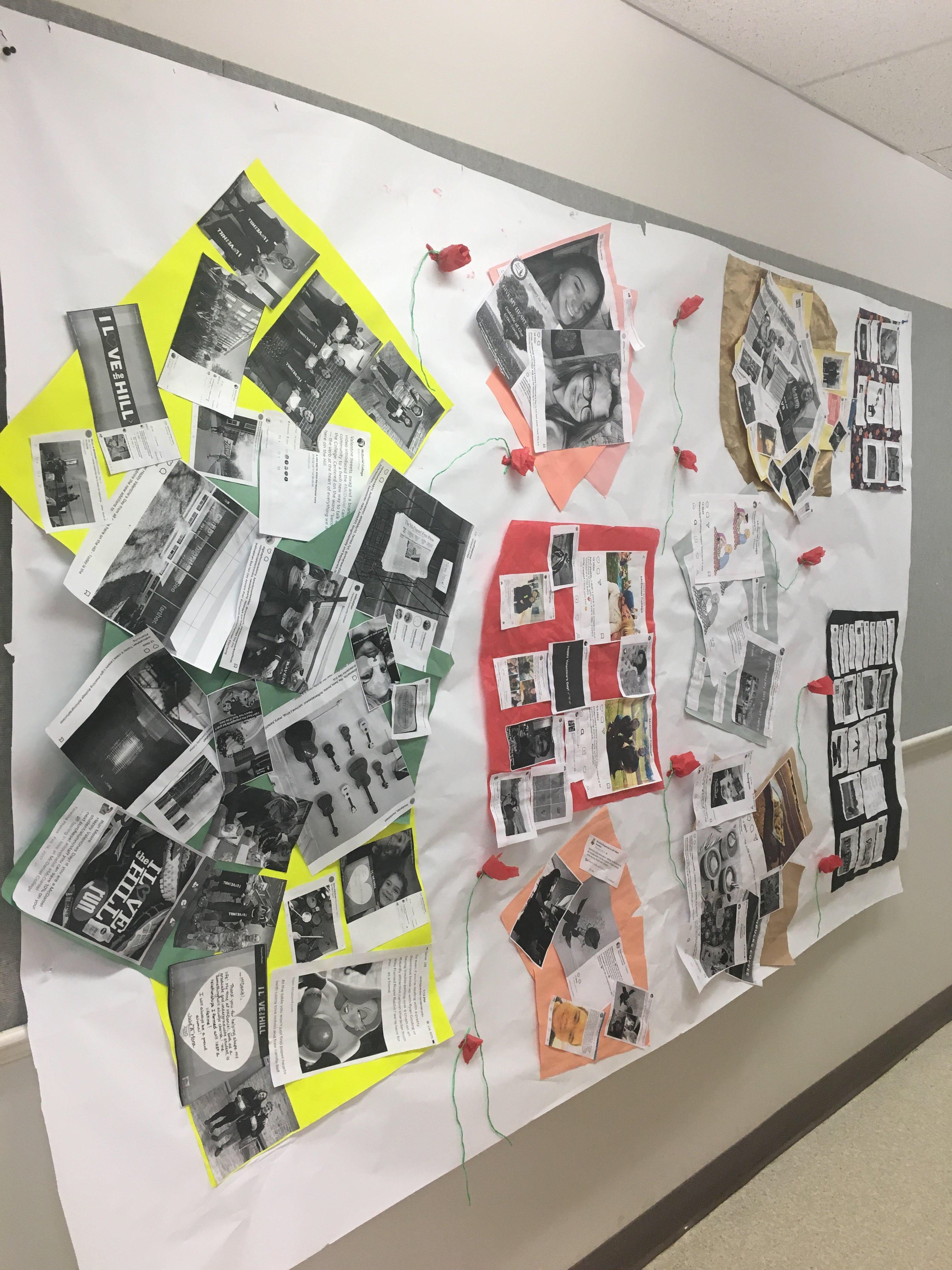 Students monitor social media platforms for a 3-day period in February to investigate whether Valentine's Day is a recognized holiday amongst McDaniel College students, faculty, and staff. One group monitors Feb 13, another Feb 14, and the last group monitors Feb 15. Students then create large visualizations of the social media activity that took place on their respective days. The group that monitored February 14, 2018 had an unexpected and tragic surprise in their social media feeds: the shooting at a high school in Parkland, FL. Students learn how history can be documented through social media networking.